Photos from Open Coffee in Blackrock Castle Observatory
Publish date: Jun 2, 2010
Last Friday, Cork Open Coffee was invited to the Blackrock Castle Observatory in Blackrock in Cork for coffee and a tour of the facility.
One of our new members, Karl took some excellent photos in and around the castle.
A huge thank you to the hard working people of the Observatory, especially Clair McSweeney who took some time out to give us a 3 hour tour in around 30 minutes.
The castle is an excellent place, full of information and I imagine everyone attending that morning would highly recommend taking a tour.
[caption id="attachment_327" align="aligncenter" width="300" caption="View from Blackrock Castle Observatory"]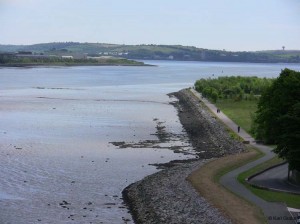 [/caption]
Made with